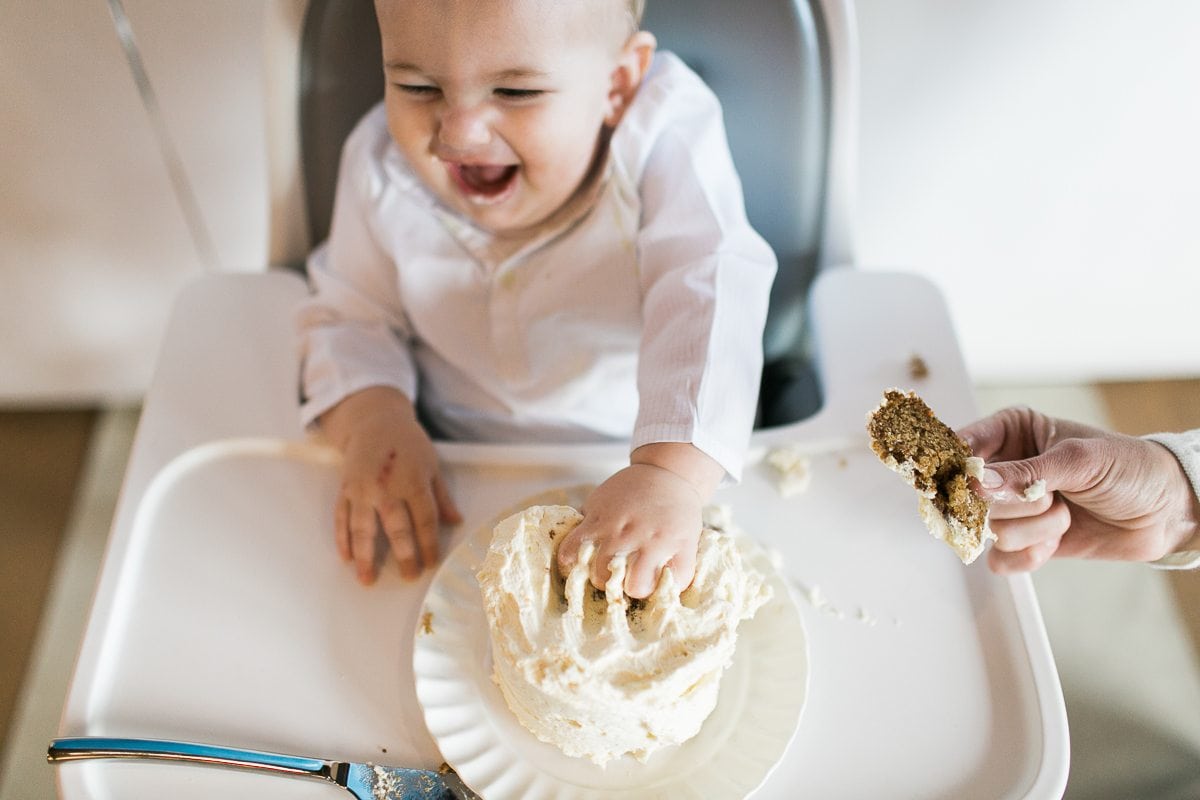 When I received my February edition of Bon Appétit Magazine, I cheered. I love that a food magazine is promoting a healthyish way of eating, not as a diet or deprivation, but as a balanced pursuit of enjoying delicious food and feeling good. As anyone who reads this blog knows, I love food. And while I am trying to consciously reduce my consumption of animal products this year, I don't believe any food should be off limits. Food should be delicious. Food should be pleasurable.  Food should be comforting.  Food should be nourishing.  Food should be shared.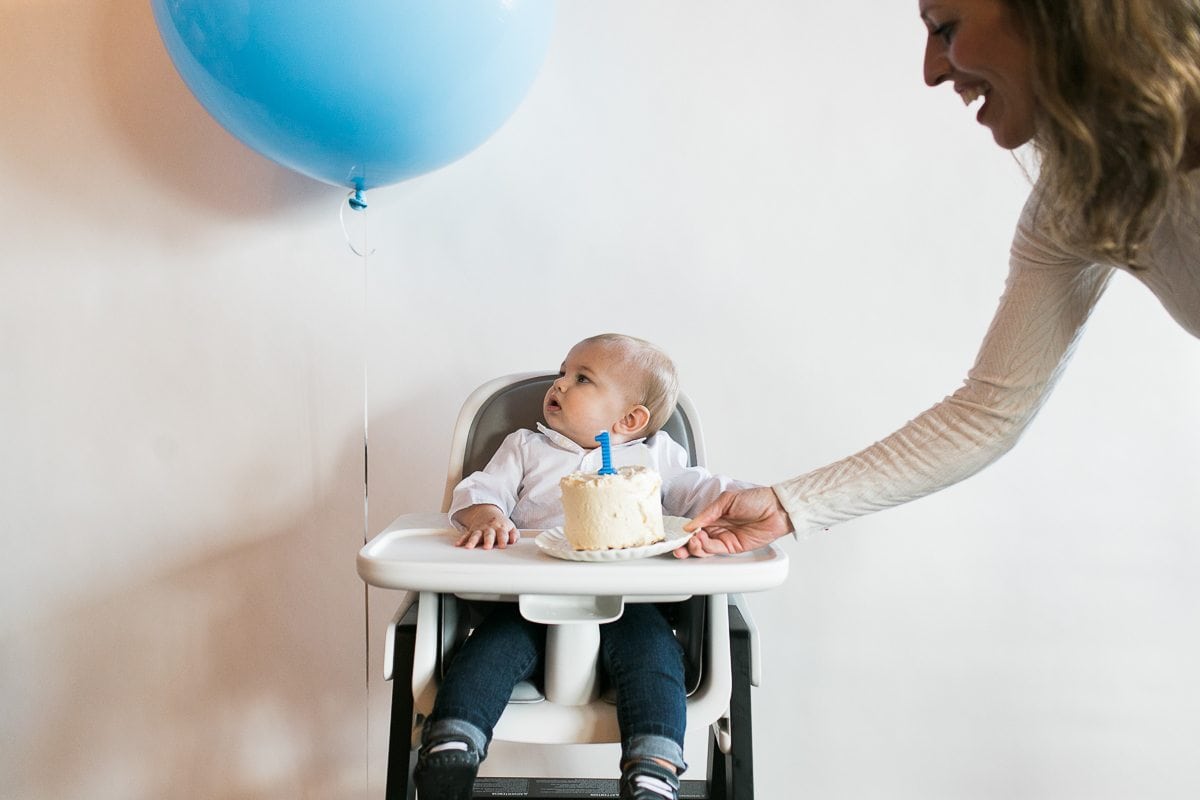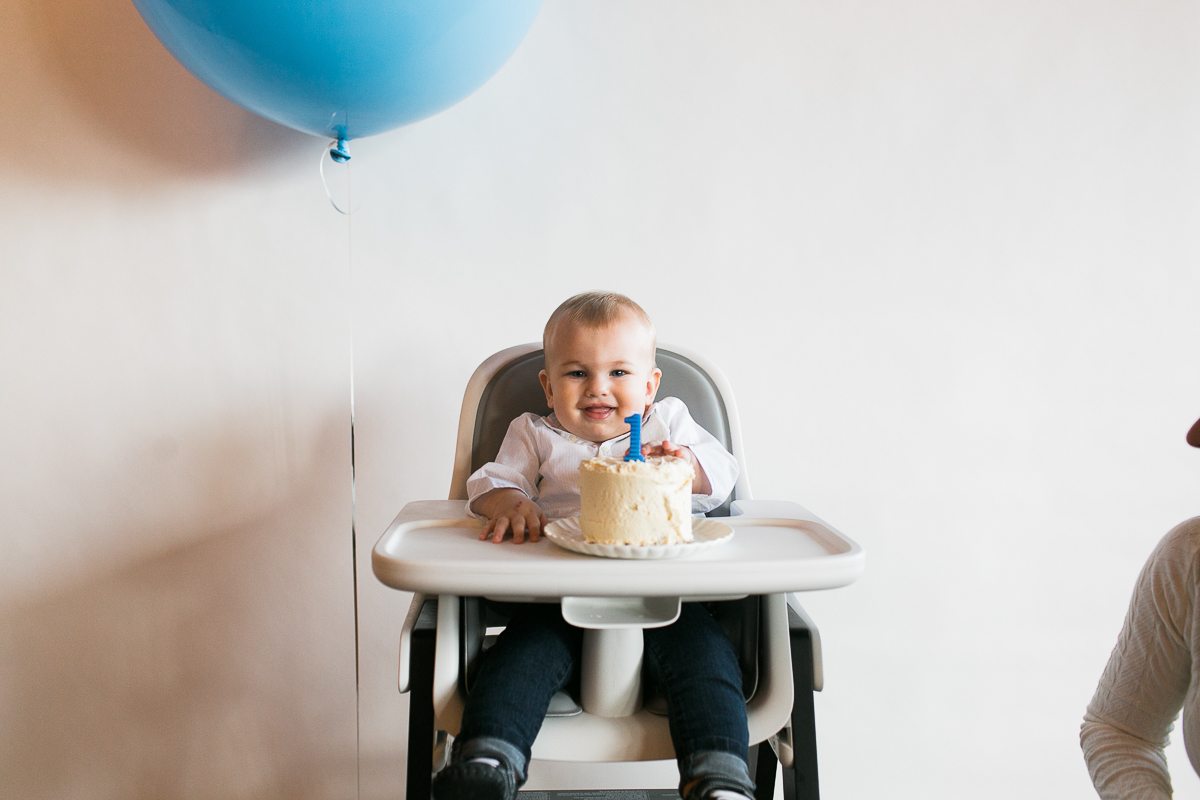 I've talked about my relationship with food before, here.
And about the approach Elie and I have decided to take toward food with Theo, here.
All of that is to say that I was really excited to make Theo's smash cake for his first birthday party! But I wanted it to be healthyish. That is, not put Theo in a sugar coma or sugar high, but have it be delicious and something that I would want to have for dessert.
I decided on a carrot cake, partly because I thought Theo would like it (he likes quick breads like zucchini bread, pumpkin bread and banana bread) and partly because I thought I could easily modify a traditional carrot cake recipe to be healthyish.  I subbed whole wheat pastry flour for white flour, extra virgin olive oil for vegetable oil, unsweetened apple sauce for canned pineapple, and I reduced the sugar in the cake batter.  I also reduced the amount of sugar in the cream cheese frosting.  The results were delicious. And to top it off, it's a really easy cake to make.
If you're looking for a healhyish smash cake for your little one's first birthday party—or a cake for any occasion—try this one.  Our whole family loved it. Theo ended up having more fun smashing it than eating it, which was okay by me.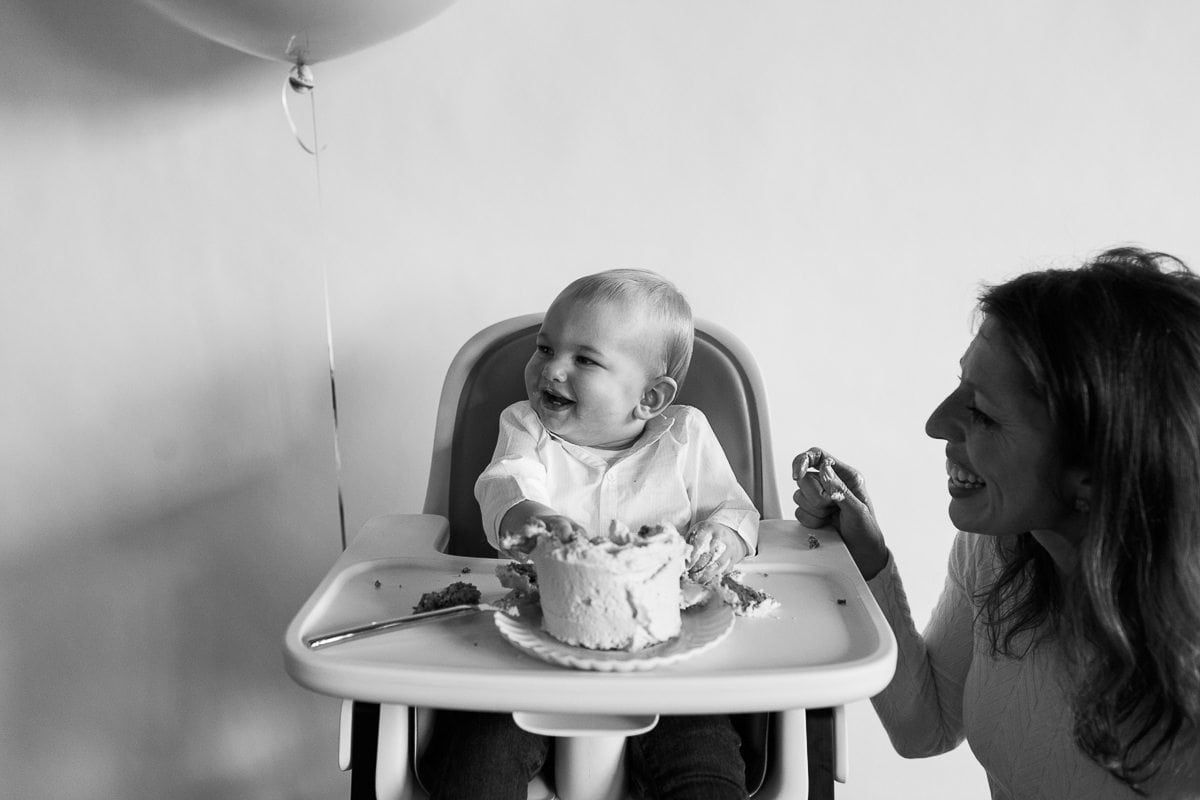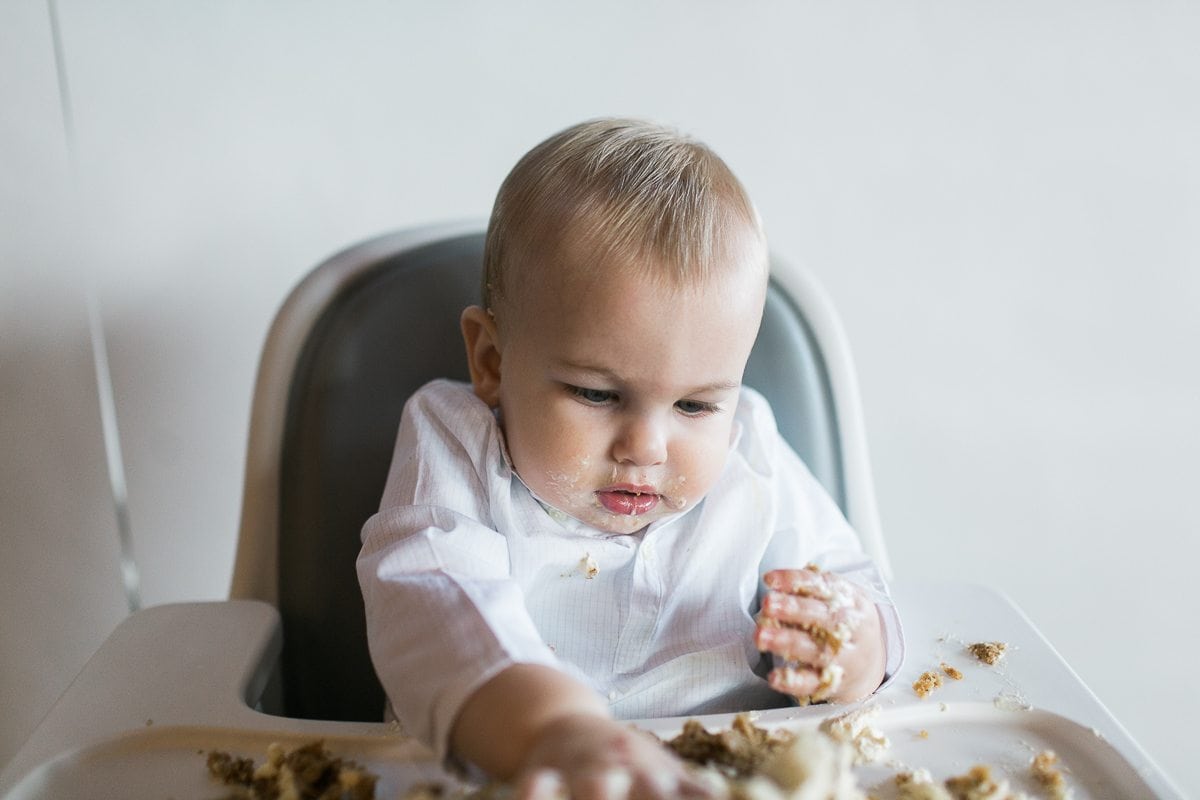 [yumprint-recipe id='17']