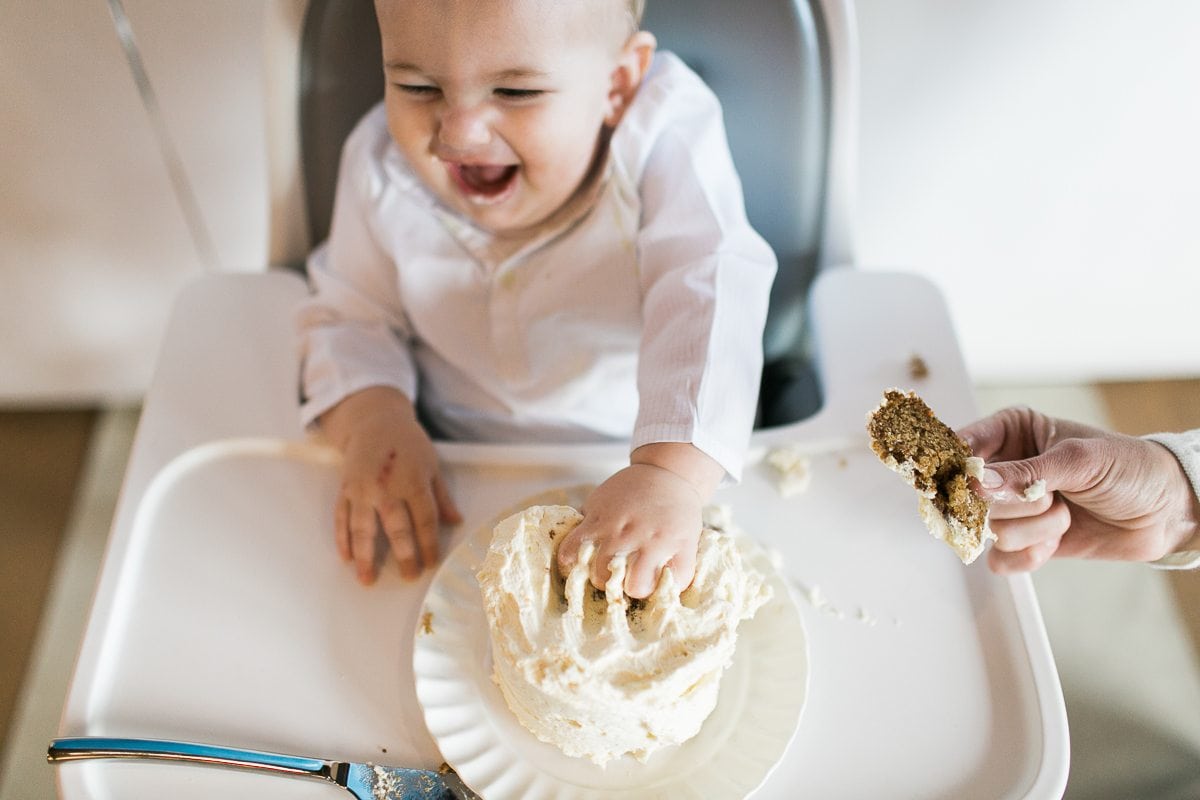 When I received my February edition of Bon Appétit Magazine, I cheered. I love that a food magazine is promoting a healthyish way of eating, not as a diet or deprivation, but as a balanced pursuit of enjoying delicious food and feeling good. As anyone who reads this blog knows, I love food. And while I am trying to consciously reduce my consumption of animal products this year, I don't believe any food should be off limits. Food should be delicious. Food should be pleasurable.  Food should be comforting.  Food should be nourishing.  Food should be shared.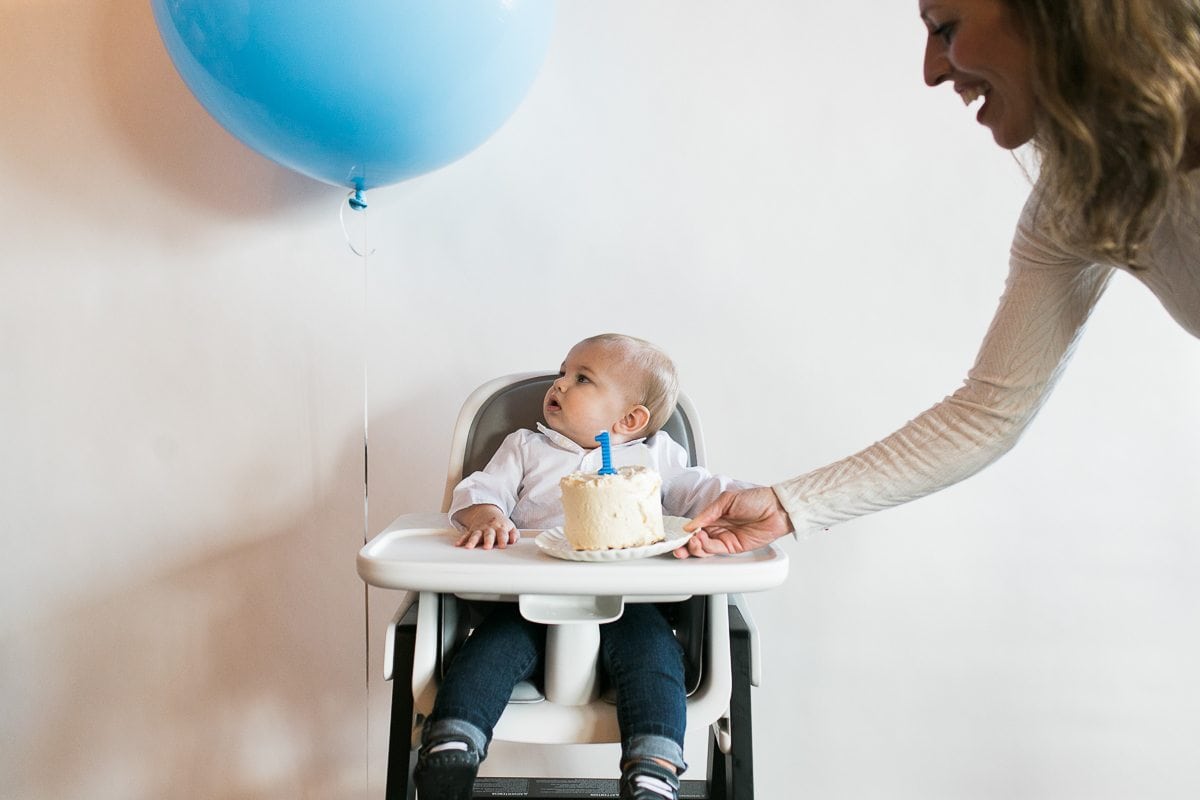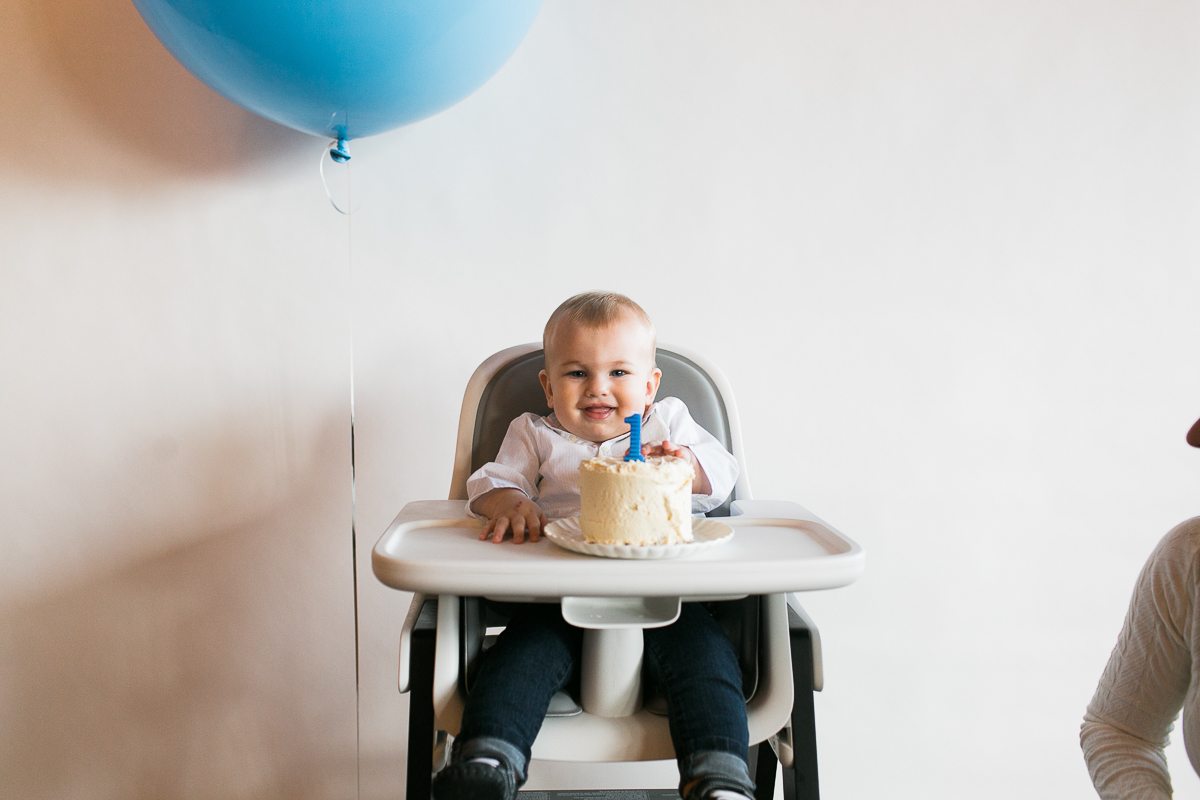 I've talked about my relationship with food before, here.
And about the approach Elie and I have decided to take toward food with Theo, here.
All of that is to say that I was really excited to make Theo's smash cake for his first birthday party! But I wanted it to be healthyish. That is, not put Theo in a sugar coma or sugar high, but have it be delicious and something that I would want to have for dessert.
I decided on a carrot cake, partly because I thought Theo would like it (he likes quick breads like zucchini bread, pumpkin bread and banana bread) and partly because I thought I could easily modify a traditional carrot cake recipe to be healthyish.  I subbed whole wheat pastry flour for white flour, extra virgin olive oil for vegetable oil, unsweetened apple sauce for canned pineapple, and I reduced the sugar in the cake batter.  I also reduced the amount of sugar in the cream cheese frosting.  The results were delicious. And to top it off, it's a really easy cake to make.
If you're looking for a healhyish smash cake for your little one's first birthday party—or a cake for any occasion—try this one.  Our whole family loved it. Theo ended up having more fun smashing it than eating it, which was okay by me.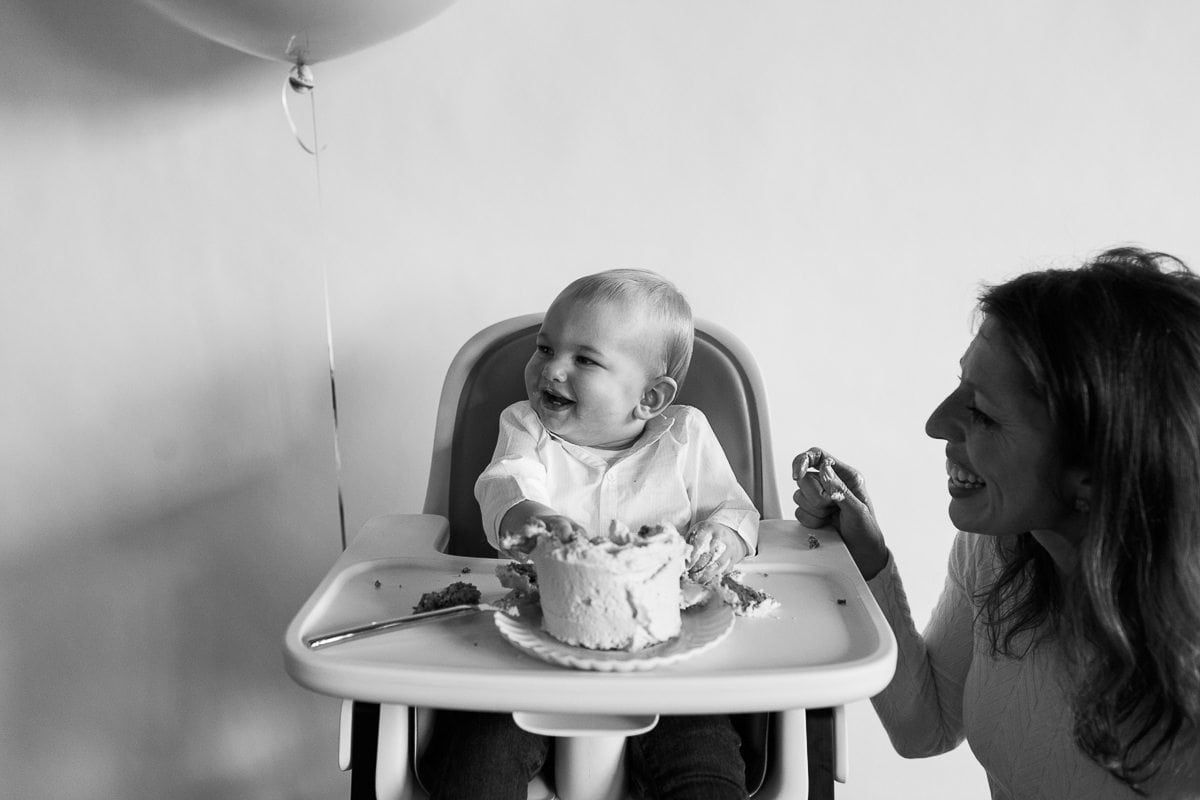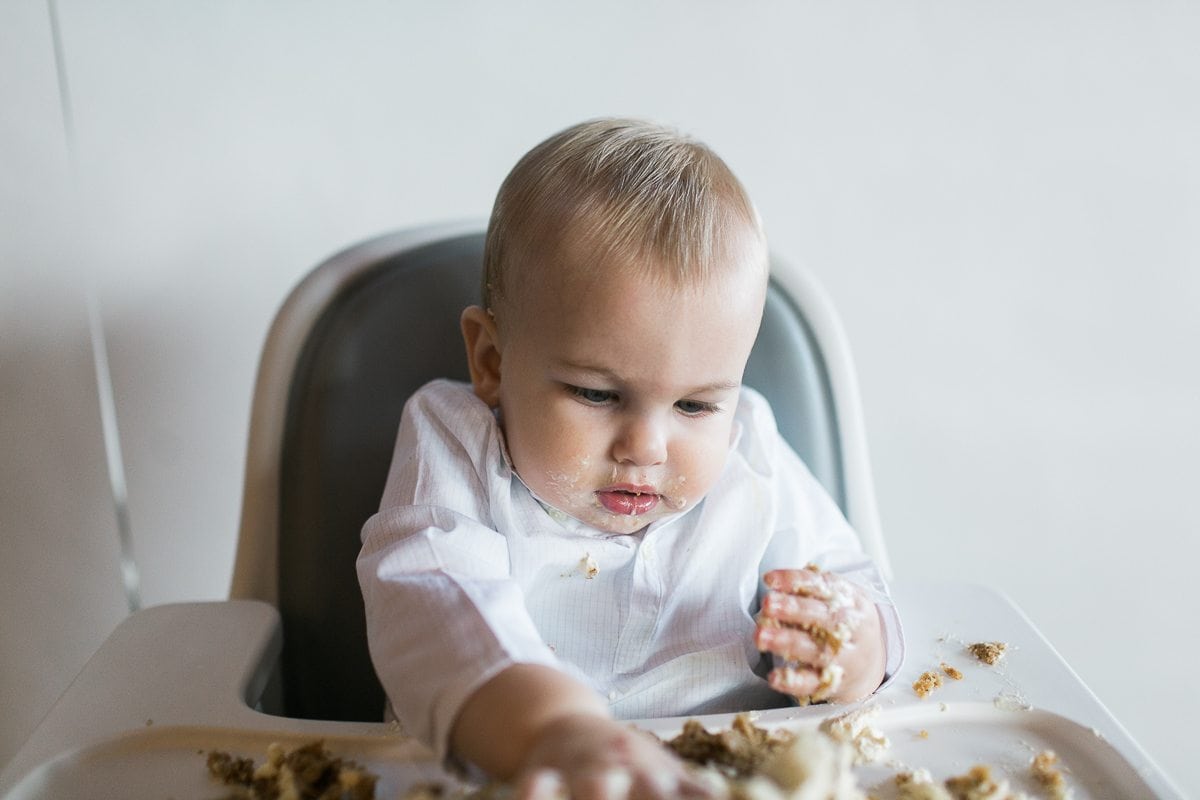 Healthyish Carrot Cake Smash Cake
2017-03-04 03:09:35
For the cake
2 cups whole wheat pastry flour
2 teaspoons baking soda
1 teaspoon sea salt
2 teaspoons ground cinnamon
1/2 teaspoon ground ginger
¼ teaspoon nutmeg
4 eggs
3/4 cup extra virgin olive oil
1 cup unsweetened apple sauce
2 teaspoons vanilla
1 1/2 cups sugar
1 1/2 cup grated carrots
For the buttercream
3 sticks unsalted butter, room temperature
6 ounces cream cheese, room temperature
Pinch salt
2 teaspoons real vanilla extract
2 1/2 cups powdered sugar
Instructions
Preheat oven to 350 degrees. Butter and flour six 4-inch cake pans (see note).
In a medium bowl, whisk together the flour, baking soda, salt and spices.
In a large bowl, whisk together the eggs, olive oil, apple sauce and vanilla. Add the sugar and whisk until combined.
Add the dry ingredients to the wet ingredients and stir until just combined. Fold in the carrots.
Divide the batter evenly among the cake pans. Bake for 25 – 30 minutes, or until a toothpick or skewer comes out clean.
Let cool for 5 minutes in the pan before removing to a cake rack. Let the cakes cool completely before frosting with the buttercream. This recipe makes three, two-layer cakes.
For the buttercream: With a mixer, beat the butter and cream cheese on medium speed until smooth. Add the salt and vanilla, and beat again until combined. Turn the mixer to low, and slowly add the powdered sugar, mixing until combined. Scrape down the sides and increase the mixer speed to medium; beat until the buttercream is light and smooth, about 5 minutes. If the buttercream seems too thin, you can add a little extra sugar.
Notes
This recipe yields three 4-inch, two-layer cakes. You'll need six 4-inch cake pans. Or, do what I did. I only have three 4-inch cake pans, so I baked the cakes three at a time.
You could also use this same recipe for a regular two layer cake. Just divide the batter between two 8-inch or 9-inch cake pans, baking for about 30 - 35 minutes, or until done.
Cream Cheese Buttercream adapted from The Vanilla Bean Baking Book.
Lisa Samuel https://www.lisasamuel.com/